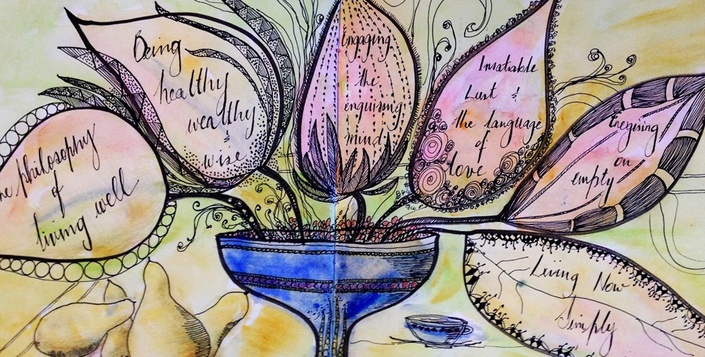 Creative Mindfulness - A Guided Journey Towards Personal Freedom
Expanding Your Creative Potential
Enroll in Course
Creative Mindfulness

A beautifully enriching 12-week course about living more mindfully so you can creatively explore more of what's possible in your life.
By leveraging your innate creativity you're bringing a whole new dimension of insight and self-designed actions into play.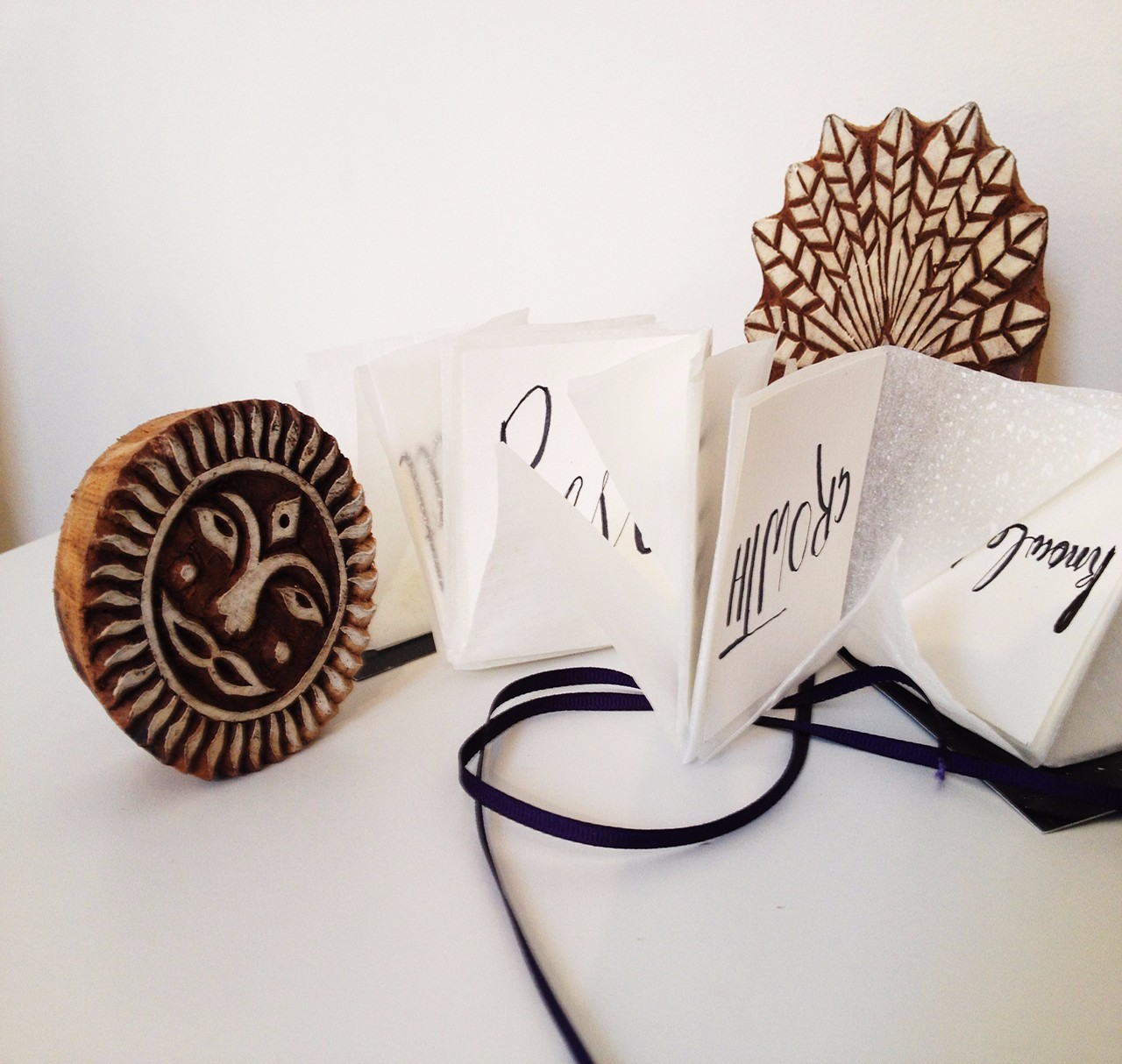 The image above shows one of the activities in the Creative Mindfulness course.
This creative and mindfully designed course can help you experience:
A greater connection to what's important to you so that you can prioritise your time and energy and move closer to the dreams that ultimately can enrich your life and away from the distractions that can sap your energy and motivation
A way to move through any blocks that may be holding you back so that you can shift negative thought patterns, manage your emotions with greater confidence and create positive action in such a way that mindful change could become your new reality
Creative tools designed to offer you deeper insight into old patterns that may subconsciously be limiting your choices, along with practical ways in which you can update those old patterns so you can embrace a more positive and focused life
Mindful insight into what it takes to be more open in the way you turn-up in your relationships so that you can be more present, more authentic and in turn receive greater meaning from what it means to be creatively mindful
Awareness of how your values and beliefs are either supporting you or sabotaging you with negative self-talk and an outdated view of your personal identity. You'll be guided creatively to explore values and beliefs that serve you well.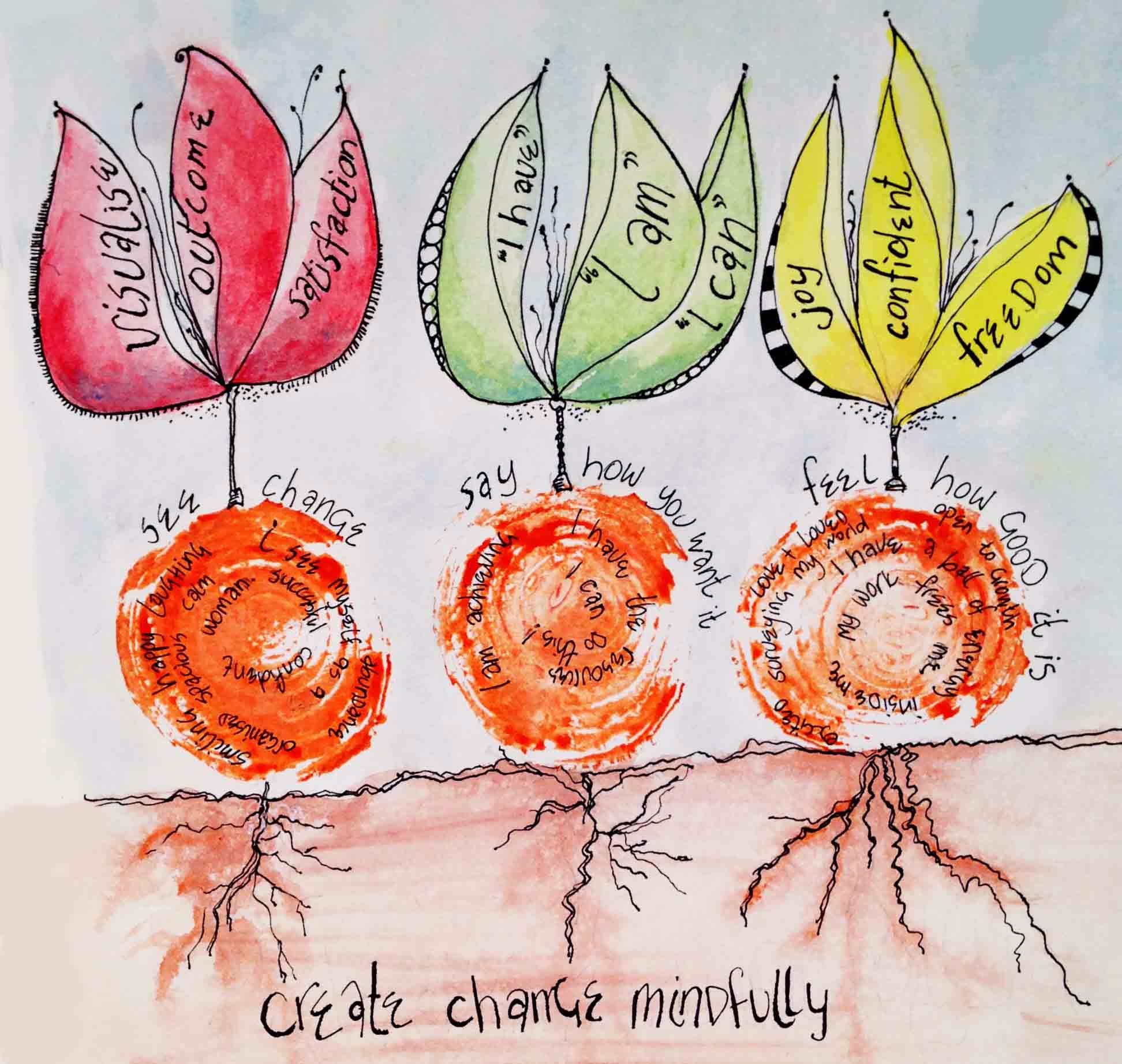 The image above shows one of the activities in the Creative Mindfulness course.

What To Do When Life Starts To Feel Like You're Caught On A Long-Haul Flight That's Never Going To Land

I'm wondering if you've ever felt stuck - as if in a holding pattern.
You know, like waiting to land after a long flight and circling for what seems like hours - you can see your destination from the window, but until that plane begins its landing sequence - you're stuck - literally 'in thin air'.
And sometimes getting where you want to go in life can feel similar, can't it?
Doesn't matter whether it's in a relationship, a job, or planning for business improvements - until receiving the go-ahead to create what you want, it's as if everything you do is held down by a 'pause button' that's keeping you from reaching your destination.
Creating Urgency
Yet, there's one reason that some planes get to land ahead of others - and that's urgency - usually caused by the plane having low fuel. And urgency is what is needed to move from 'holding pattern' to 'taking action'.
In life, we often call it 'a crisis' - waiting for things to go 'bump' and wake us up from the 'holding pattern' we've been living in.
The crazy thing about a crisis is that when you look around a helping hand often appears that guides you to a safe place to land. Think of Creative Mindfulness in this way - a soft place to land that will give you the skills to create the change you want to experience in your life.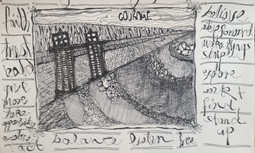 Become The Pilot
If you feel that you may be caught in a holding pattern and you're ready to take the opportunity that often arises 'out of thin air' - then this is the day to take hold of life's steering wheel and step into the role of 'pilot'.
It's about creating urgency so that action happens and then getting on board for a creative journey that will help you reach your desired destination - whatever that may be for you.
Unsure Of The Destination?
If at this point though, you're reading this and feel as if you're lost in the fog and can't quite see where you want to land, then taking this inspirational course will be like creating a map - a guide - to help you plan your next steps.
This is why Creative Mindfulness has become a tool of transformation for so many people. It's given them back their passion, reignited a sense of direction and connected them with what it means to turn up fully in relationships, in their work and to feel again what it's like to live wholeheartedly.
If you want to bring these feelings alive again and become the pilot in your life, then I invite you to join me for a guided exploration and journey into Creative Mindfulness.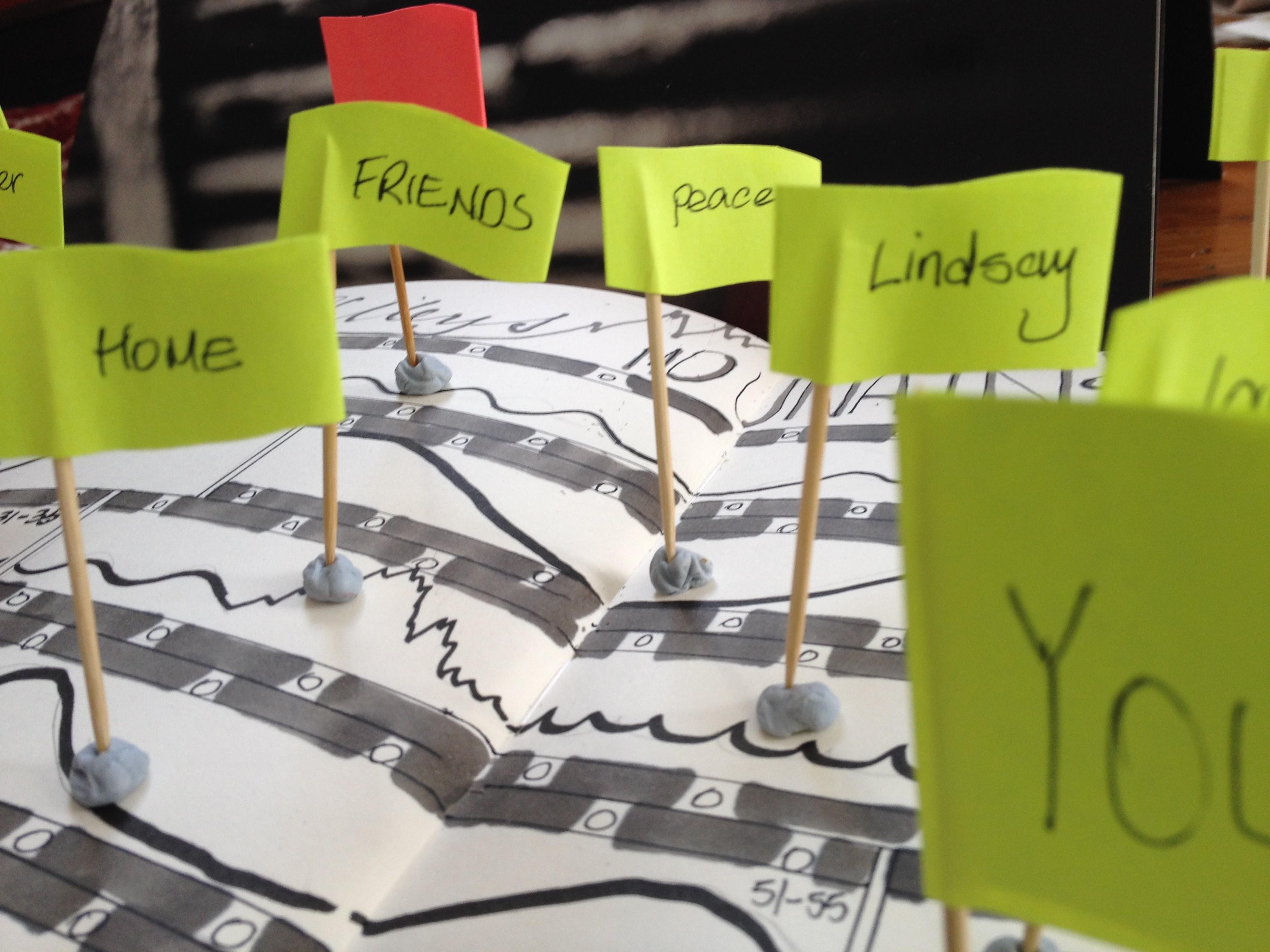 Creative Mindfulness
This 10-week course is about living more mindfully so that you can explore more of what's possible in your life. By leveraging your innate creativity you're bringing a whole new dimension to the fore. One that helps you experience:
A greater connection to what's important to you
Awareness of any blocks around what could be holding you back
Tools to help you move beyond limiting beliefs that may have been present since childhood
Insight into what it takes to be more free in the way you turn-up in your relationships
In this insightful course you'll experience the joy of exploring you - your values, your beliefs and your identity with hands-on action steps wrapped in a creatively inspiring package.
During this 12-week program, you'll be exploring creatively how to:
Plant Seeds For The Future
Send a Message To Your Future Self
Build Resilience
Define Your Beliefs and Values
Explore Gratitude and Forgiveness
Align More With Your Creative Thinking
Craft Your Journey By Plotting Specific Milestones
Discover Your 'Super Powers' - Those Skills That Define You
Deepen Meaning and Connect With Purpose
Enhance Your Creative Thinking
Join Barbara Grace today for a creative journey that will give you greater insight into what makes you, you.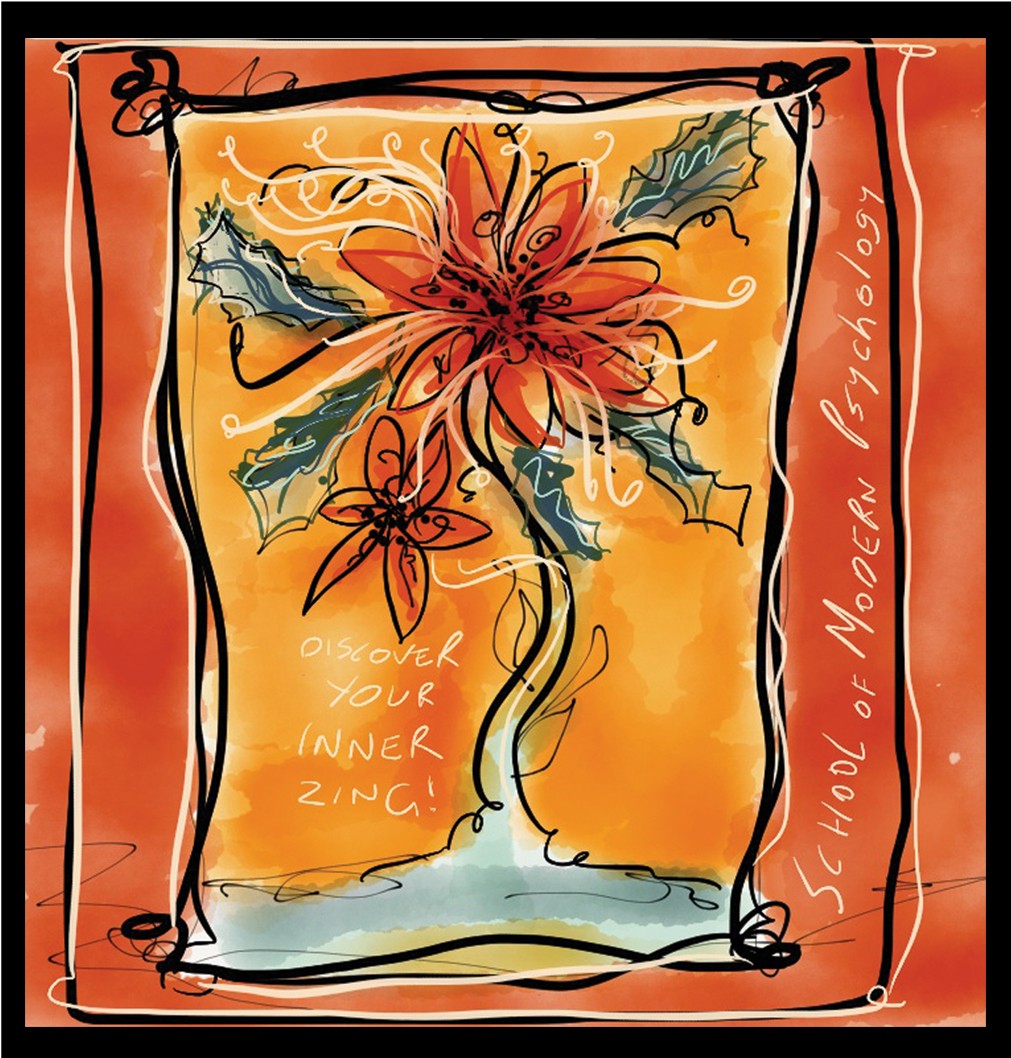 Who is the course for?
If you love the idea of creating change mindfully using a gentle set of tools that will give you insight, awareness and the know-how to do this, then this course is for you.
If you're looking for creative tools to enrich your life, then this course is for you.
If you love creativity and what you've been discovering so far and desire more, then this course is for you.
Are you ready?
If this year is the one where you choose to take action, then join me for a great course that will help you reconnect with your mind, body and spirit by registering today.
What have others said about the program?
This course is a rare gem. It is professionally presented with warmth and colour. It is interactive and the tutor gives personal feedback, encouragement and support. The Facebook group has benefited us as a community of folk who are exploring our personal development in a uniquely creative way. Thank you! Linda A.
If you only take away one thing from this course you would have succeeded simply by allowing yourself to having your eyes, head and heart opened to new beginnings and opportunities in a positive, nurturing and informative environment. Thank you Barbara for helping me face my fears that held me back … a better life awaits me and I will grab it with both hands. Rose
This course gave me the insight to move forward in a protective and nurtured process that was aided by personal 1:1 comments from Barbara. The webinars were particularly useful and so much was gained by taking notes when listening to the material. The creative exercises were well thought out and very useful as tools for self development and progression as well as very healing for myself. A great course and thoroughly recommended. Thanks Barbara. T.W.
I loved every minute of this course and I can't say how grateful I am that I continued with this adventure.
I had so much fun with the activities and to see what really struck a chord.
I know I wil

l always come back to my journal, my little book of Values and remind myself of all the goodness that can be found within.
Thank you Barbara for creating this wonderful course and thank you ever so much for the feedback. And a big thank you to you all for following and observing my journey, it has been such a pleasure to be here with you and I look forward to observing your further journey too. Alexandra.

Your Instructor
Let's face it, life serves curve balls. And don't I know it. Over my life I've made some unwise decisions that led to learning how to meet my responsibilities - and at times that was a tough gig often leaving me isolated and joyless. If you've ever gone through life's curve balls (and realistically, who hasn't?) you know that there are really only two options:
For me, sinking wasn't an option, so it depended on how well I learnt to swim as to how I was going to come out the other side.
And along the way, as I moved from dog paddling to freestyle, there were four things I learnt:
That love for others begins with yourself
That it takes courage to start a journey not knowing where it might end
That clearly expressing your needs builds respectful relationships
That knowing what you want means taking responsibility and action
So for many years I studied all I could about human psychology (and continue to) because learning to be the best person I can is important to showing up and being 'real'. It took courage to back myself and stick to what I believed - often in the face of people who said I didn't have what it took, but now I know that I can, I choose to live in the light, not in the shadow.
I chose to step into the person I knew I could be.
I do this work so that others can too. It's my passion. It's my life mission.
Yet, while having passion is important, it's backed by a solid well-earned education that I've synthesised into a set of tools for change. The work I do is influenced by some of my studies.
Here are some:
MA (Professional Communication)
MEd (Leadership and Management)
Experiential & Creative Art Therapist
Relationship Consultant (Gottman Certified)
Graphic Designer
Registered Hypnotherapist and Hypnotherapy Trainer (AHA)
NLP Master Practitioner and Trainer
Executive and Life Coach

While I have spent a large part of my life studying and applying the skills I've learnt from across the world, it's the life lessons I learn along the way that made it all relevant. Without life's curve balls, all the learning in the world would just be 'bookish' and academic. And that isn't the best way to learn (I learnt this the hard way).
I want to share this knowledge with you in a way that is practical, affordable and realistic. The 'theory' side of things is naturally inbuilt throughout our creative process. What this means is that you'll be learning without realising that you're gaining a high level of awareness, knowledge and insight into human psychology. And it is these things that make the difference to living a life of substance.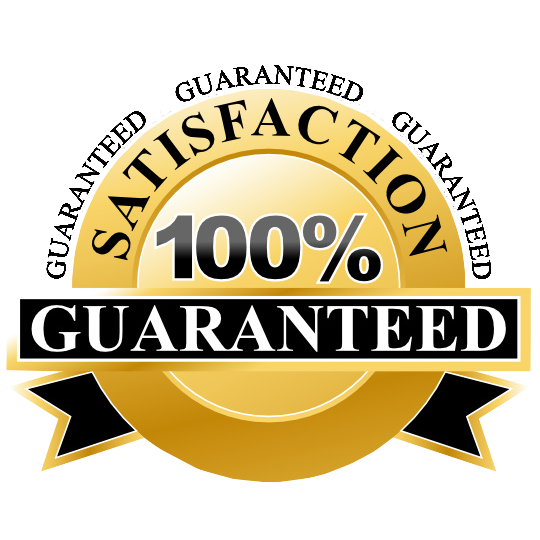 Here's what some of our previous students say about the Creative Mindfulness Course:
The two courses I have taken with the School of Modern Psychology were insightful and life changing. Much more than the title "Art Journaling" would have you believe. Highly recommended. John, 2014
Wonderful course! Enjoyable, interactive with lots of creative ideas and insights to share and explore. Sharon, 2014
I am grateful for the insights and resources I have been gathering within and around me over the past few months and know that you and the School of Modern Psychology have played a significant part in my discoveries. Di, 2015
Loved discovering how philosophy is the root to all we do – wonderfully creative program with amazing insights. Trina, 2014

Frequently Asked Questions
When does the course start and finish?
This course begins on 18th January. Each week we'll be exploring the new material together and sharing insights you've gained through new webinars that you can attend and ask questions in - or watch later if you're unable to attend at the scheduled time.
How long do I have access to the course?
How does lifetime access sound? After enrolling, you have unlimited access to this course for as long as you like - across any and all devices you own.
What if I am unhappy with the course?
We would never want you to be unhappy! If you are unsatisfied with your purchase, contact us in the first 30 days and we will give you a full refund.
What a great way to embrace possibility and purpose with a renewed mindset powered by a creative approach to living well.
If this sounds good to you, and you can see yourself exploring your creativity more so that you can feel more connected and alive with a renewed focus, then click the Enroll button and take action today.